In what was one of the more disturbing caption pictures yet, the staff at Crotchety Old Man World Wide Headquarters and Discount House of Worship was both nauseated, yet strangely excited to read all the captions.
It was a very close contest, and some new entrants fared very well. First place votes were tallied by Nonamedufus, Humorsmith, Chica, Kevin John, MA Fat Woman, and Lola.
Meanwhile, points were also scored by Swirl Girl, I Hate Commercials, Free the Unicorns, Jormen, Broadway Matron, Dizzblnd, Offended Blogger, and Petra.
New hairstyle with extensions: $135

New digital camera: $55

Passing out after a drunken fight with the wife: priceless
Humorsmith
Second place was Nonamedufus, and third was Lola
Humor gets the Zucchini along with 500 EC credits.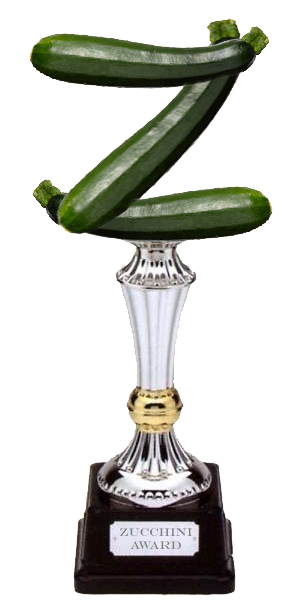 Thank you to everyone for participating.
Coming tomorrow, last minute tips for a memorable Valentine's Day, including Crotchety's extra special secrets to keep that special person in your life happy.
http://www.humorbloggers.com/