Before I get to Bruce Springsteen, I'd like to let everyone know this is a two fer, as youse are getting two yappy putzes (putzi?) for one admission price.
Springsteen has been one to lecture everyone for years. There is something about celebrities. It seems they just can't help themselves, as they need to tell everyone what to do and how to live. One of Bruce's favorite topics has been worker's rights. He is quick to tell us how business needs to treat everyone better. Bruce likes to tell us how to vote, who to donate money to, and really, just about everything except how not to cheat on one's spouse.
Hey, he's not perfect, just better than us.
Anyway, it seems ol' Bruce is releasing a greatest hits album (yes, another one) and it is a WalMart Exclusive. You know, the same WalMart with policies that the Boss always speaks out against. Suddenly, WalMart is okie dokie with him.
Oh wait, he apologized to his fans, so it is all good now. Of course he'll take the money, but he is going to feel slightly bad about it, I'm sure. But what I really enjoyed was Bruce trying to act as if he was "one of us" by performing at the Super Bowl half time show, throwing in a couple football terms into "Glory Days" and announcing that he was "Going to Disney
Land
." I wonder if anyone should tell the putz that the Super Bowl MVP doesn't say that. I don't think they ever have. They announce that they are going to Disney
World
. Yeah, he's one of us. If I hear about his background from the streets of New Jersey one more time, I'm probably going to throw up. That was 40 years ago. He lives in New Jersey still, but I'd be arrested just driving through his uber exclusive 'hood.
The next is Al Gore, Mr. Green Jeans himself. He just loves to tell everyone what to do about global warming and how we need to be more environmentally conscious. How close we are to the "tipping point."
Nice to know he just picked up a new custom made 100' long houseboat. It is environmentally friendly (supposedly) and uses less energy than other 100' long houseboats. The cost is estimated to be between $500,000 and $1,000,000. Telling us what to do has been very, very good for Al Gore.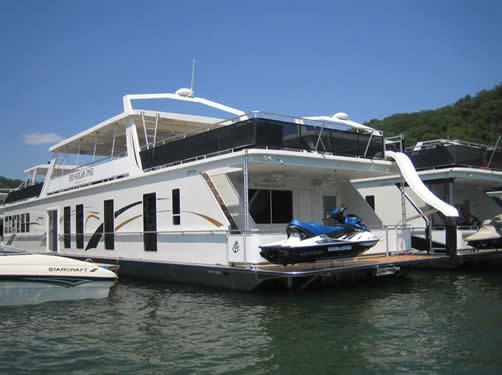 Telling us what to do pays well
I'm just guessing that the boat is about 15' wide, which makes it around 1500 sq feet. Or about the size of a 3 bedroom home, which is the size of the home many of us probably lived in when we were kids.
I recently interviewed Shadow Crystal, who is one of my first blogger friends. Make sure you check it out.
http://internettreasuretrove.blogspot.com/2009/01/so-i-in-hot-seat.html
http://www.humorbloggers.com/