You say it's your birthday
It's my birthday too--yeah
They say it's your birthday
We're gonna have a good time
I'm glad it's your birthday
Happy birthday to you.
Beatles White Album
Happy Birthday to William Tecumseh Sherman, Jules Verne, Gary Coleman, and of course, Kirsten D, the Soccer Mom, one of my absolute favorite bloggers around. Yes, that is her avatar on my TV screen.
Yet only one of these famous people is turning, ermmm,
40
I know, I can't believe it either. America's favorite Soccer Mom, the ref's worst nightmare, has turned the big
Four Oh.
as in "Oh my gawd, she's a for real adult, now."
It's not that bad. Truly. She will get over it. She could easily pass for a woman many years younger, and if needed, we all know Kirsten can still put the smackdown on any of the obnoxious women at soccer games, and drink any of the wimpy soccer dads under the table.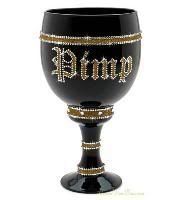 Just keep that Pimp cup filled, yo
And stop by her blog for the best in parenting tips, reality TV updates, and redneck shenanigans. Hers is a humor blog that I read every single day.
Be sure to wish her a most happy 40th. She'll be partying like a rock star all weekend.

http://momjeansblogger.blogspot.com/
http://www.humorbloggers.com/