I'm all over the place this morning. I decided to do a Larry King type post. If anyone hasn't read anything from Larry King, it's basically stream of consciousness writing. Whatever pops into his head, he writes. And he gets paid. I can only assume he gets paid pretty well for this because Larry King is rich. I only know Larry King is rich because he's had a couple dozen really beautiful wives and, well, no one's personality is that good.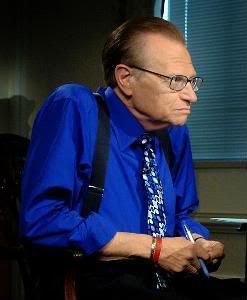 Yeah, I know, I shouldn't judge him based on his looks, but oy vay.
And he has married some incredibly beautiful women. Ok, lightning striking once, sure, but seven times? And his last one was just after his 103rd birthday.
He has to be the luckiest guy on the face of the earth.
back to my stream posting:
Stop telling me kids today are smarter than ever. They are getting dumber, but thanks to self-esteem building exercises, they feel better about being dumbasses...Damn, I love strawberry Greek yogurt. If it wasn't a couple bucks for a tiny cup, I'd have it every day instead of the industrial strength store brand crap I usually buy...I watched the Solomon Brothers movie on Starz last night. Some movies would have been better off as 20 minute shorts...Stop telling your kids anyone (even him or her) can grow up to be President. Unless you are filthy rich, it ain't gonna be one of your spawn...I have to make up my mind about Richard Simmons. Does he annoy me so much that I'll never mention his name again, or does he fascinate me so much that I can't stop mentioning him? Though he is the most famous person I ever met...I could never lead a sing-a-long. The only songs I know are
The Night Chicago Died
,
Rocky Racoon
, and the
Viva Viagra
jingle.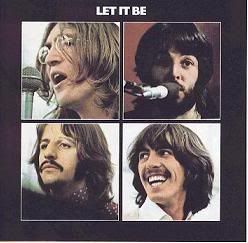 Bet you thought this was going to be a picture having to do with Viagra
...Why can't someone make broccoli taste like chocolate donuts...Anyone else remember when a million dollars was a lot of money...I've seen a new service called Twitter. Lets your friends keep up with you. I'll save everyone the trouble in my case. 1. Get up, go to bathroom. 2. Sit on couch. 3. Go to sleep...
Another big timesaver. I get those list things in email every day. Questions lists.
I'll save you the trouble as they all have these same 5 questions, and my answers are always the same.
1. My favorite color is pinstripes.
2. My favorite number is 5.
3. Yes
4. New Jersey.
5. I'm not wearing pants
...I always hear about overpaid sports figures. No one is worth that much money. I just read that Madonna is getting divorced, and celebrity gossip persons are wondering how her $600,000,000 will be divvied up. Maybe the trampy star can sing, but she can't hit a slider worth a damn...I need to talk to a psych doctor to find out why I have so many unresolved Richard Simmons issues...Type to you tomorrow, in the meantime, have a swell day.
Humor-Blogs.com