I worked for a number of years with developmentally disabled adults. Everyone knows this can be an intersting job. At times it can be quite taxing, yet it is highly rewarding on a personal basis. I had the chance to meet and interact with plenty of interesting characters, people who were kind of "off the wall" and not exactly like the average person you would run into on the street. And then, I got to work with some of the clients.
This is about one of the clients, Stinky Feet. That was not his Christian name.
I'm using past tense, but I'm sure Stinky Feet is still around and doing well, so not to worry about some evil surprise ending.
Stinky Feet's nickname came about because he absolutely went crazy over the phrase "Stinky Feet." It was his universal word. It was exactly like some folks use the eff bomb.
If he was angry at someone, they had stinky feet. If he was really happy, he would run around the room, and singing stinky feet while giggling hysterically. Occasionally he would get in a "debate" about who in the program had stinky feet. He liked to laugh a lot, and his laughter was infectious.
But the only difficult time I ever would have with him was when we went out in the van. He was fine under most circumstances, but heaven forbid if he ever saw a woman. He would invariably hang out of the car, and yell out something innappropriate. Nothing too terrible, but it was always something like "Hey Baby, or Whoa Momma"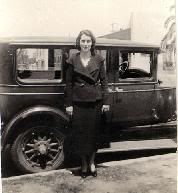 but the worst was when he would say, "Hey Crotchety, check her out," as if I were in some way complicit in this. At this point, I should point out when he said things, it was loud, loud enough that everyone in the immediate area and then some heard him. It wasn't too bad if the lady who was the object of his misplaced affections was driving because that meant she would just flip me off and drive on.
But if they were walking, and we were stuck in traffic--oy vey. You can only imagine the embarassment.
The absolute worst of the worst was that he did not possess the ability to understand that as bad (but, in retrospect, funny) as it was to yell at women, it was beyond inappropriate to yell stuff like that at girls. I was always shocked when I was able to make it back to the center without getting arrested, or at the very least attacked by roaming bands of angry women with torches and pitchforks.