Performers like Frank Caliendo make their living with parody. His spoofing of John Madden, President Bush, and countless others have made him well known and wealthy.
Good parody doesn't have to be mean spirited to be funny. It's a shame that so many think it has to be.
I have a good friend who is an acclaimed artist. Her name is Artistic --not her real name, (I think) and she gave me permission to share one of her most famous works. This has won some prestigious awards in different shows. It is done in pencil, and it's hard to believe it's not the actual famous photograph of the San Francisco Earthquake of 1906.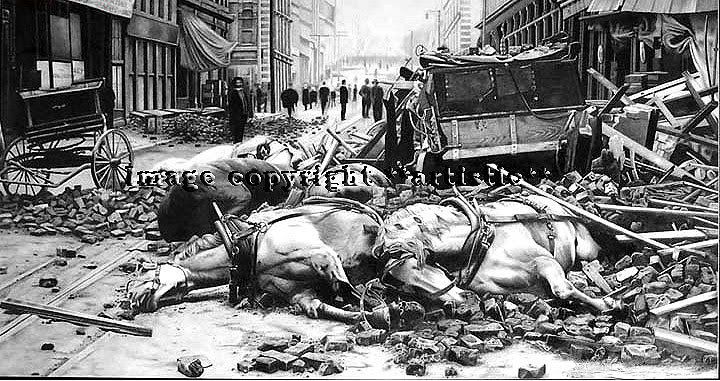 My friend Rubba (that may be his real name) also is an artist. He is a master modelmaker, and his model cars command big money. As a joke, he did a parody of Artistic's painting. It so captured the essence of a good parody, I thought it deserved to be shared, too.
I can't look at it without laughing. And Artistic laughed the loudest when she first saw it.
Parody at it's finest.