This contest wasn't even close. We have a clear winner with more than half of the first place votes. Basically, it was a battle for second, and even there, we had a clear winner.
Here's the wrapup:
First place votes were garnered by Rubba, Kirsten, and Lauren.
Other receiving multiple votes were RenalFailure, Shadow, Chica, Bradley, and MA Fat Woman.
The winning quote was Rubba's
"You've got to know when to hold 'em. . Know when to fold 'em". . .
Kirsten picked up second place, and Lauren won third. The captions were all absolutely fantastic.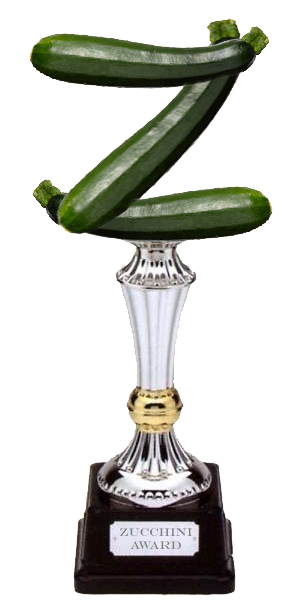 Each wins some Zucchini, and because Rubba does not have a blog, the entrecard credits will be given to the second and third place winners.
Congratulations to everyone, and thanks for entering. You keep the staff at Crotchety Old Man World Wide Headquarters and Discount House of Worship laughing. Which is good, because that way they don't notice that I keep forgetting to pay them. A chuckling worker is a happy worker.
Fellow humor blogger (can she be a fellow blogger if she's a you, know, gurl) anyway, she desperately needs some subscribers for her feeds. So, give a gurl a break, and sign up today.
You'll find plenty of chuckles at:
http://www.humorbloggers.com/