It's not easy being me. Most of youse have already figured this out by now.
Anyway, today, before the Jets game, I wanted to watch something on TV. Trust me, Sunday morning TV is terrible. Just religion shows and political stuff. I couldn't even find a good infommercial. Then I began to think about Saturday morning TV, and realized that is even worse.
Saturday used to be my favorite TV day of the week when I was a kid.
And Saturday morning TV was great. Probably my favorite show was called Shenanigans. It was pretty popular, albeit rather short lived. It even inspired a cool home game
So today, I decided to see what was available on Nickelodeon. I used to love watching Double Dare and you Can't Do That on Television with my kid. It was just so the height of hilarious entertainment to see someone get slimed. I remember waiting with breathless anticipation for someone to say the words to get them slimed.

Today's shows are just mindless crap. No one gets slimed, or has to face humiliation to win crappy prizes.
It's become mindless. Mindless, feel good about yourself TV such as Spongebob or Miley Cyrus as Hannah Montana is ok occasionally
but kids like to think once in a while. Kids of today need some good game shows so they can be more actively engaged. It's no wonder they can't seem to go more than 5 minutes without a DVD, an iPod, a cell phone, and a PSP. And sometimes all 4 at once.
We need a new Stubby Kaye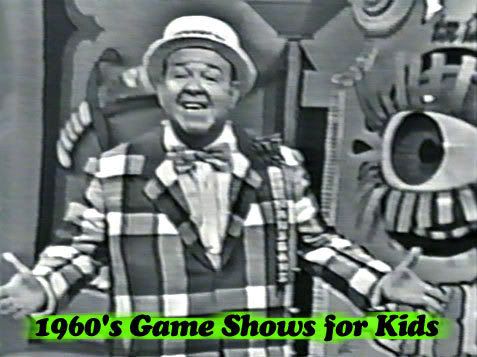 Have you signed up for ettarose's blog yet? Stubby Kaye would have.
If he were still alive, Stubby Kaye would sign up for Etta's feed and then go to
http://www.humorbloggers.com/