The staff at Crotchety Old Man World Wide Headquarters and Discount House of Worship had no trouble this week picking a winner.
While plenty of captions received votes, one stood out and got all but one judge's first place vote, and we'll get to that in a minute.
Points were scored by Marvel Goose, Humorsmith, Dutch Boy, Orion, Chica, Jormen, MME King, Moooooog, Matt, and the Fitness Diva.
And the Zucchini Award along with 500 EC credits are awarded to: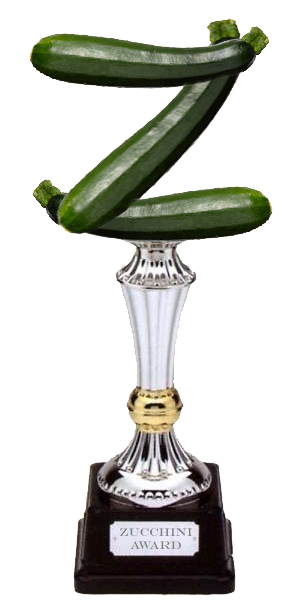 Augustus Gloop was disappointed to find that not everything in the Wonka factory tasted like chocolate.
Jenn Thorsen
The only other first place vote went to Reforming Geek, who placed second overall. Third went to Marvel Goose.
There were nearly 60 captions, so it was, once again, a great contest.
Thanks to everyone for participating. See you next Wednesday for another contest.
The blog was reviewed by the Rebellious Arab Girl. You can see the review right here:
http://www.rebelliousarabgirl.net/2009/03/12/yelling-at-cars-relieves-stress/
http://www.humorbloggers.com/