The Crotchety Old Lady has
threatened me with bodily harm
gently reminded me that
pestering you, my favorite reader
asking anyone for gifts commemorating my birth, my bloggiversary, or even National Joe Day, is in poor taste. She also
yelled at the top of her lungs
kindly suggested that
perhaps I had enough useless crap
I was blessed with all that I needed.
She also wanted me to let everyone know that she doesn't shop for my gifts at the Texaco station (despite the faint aroma of Hi-test) as plenty of places sell Slim Jims and car air fresheners. She also suggested that I wouldn't need as many car air fresheners if my diet didn't include so many Slim Jims, but that is a debate for another day.
It looks like I am going to have to write a letter to the birthday fairy to get everything on my list.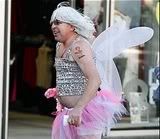 http://www.humorbloggers.com/